Christmas in Pinetops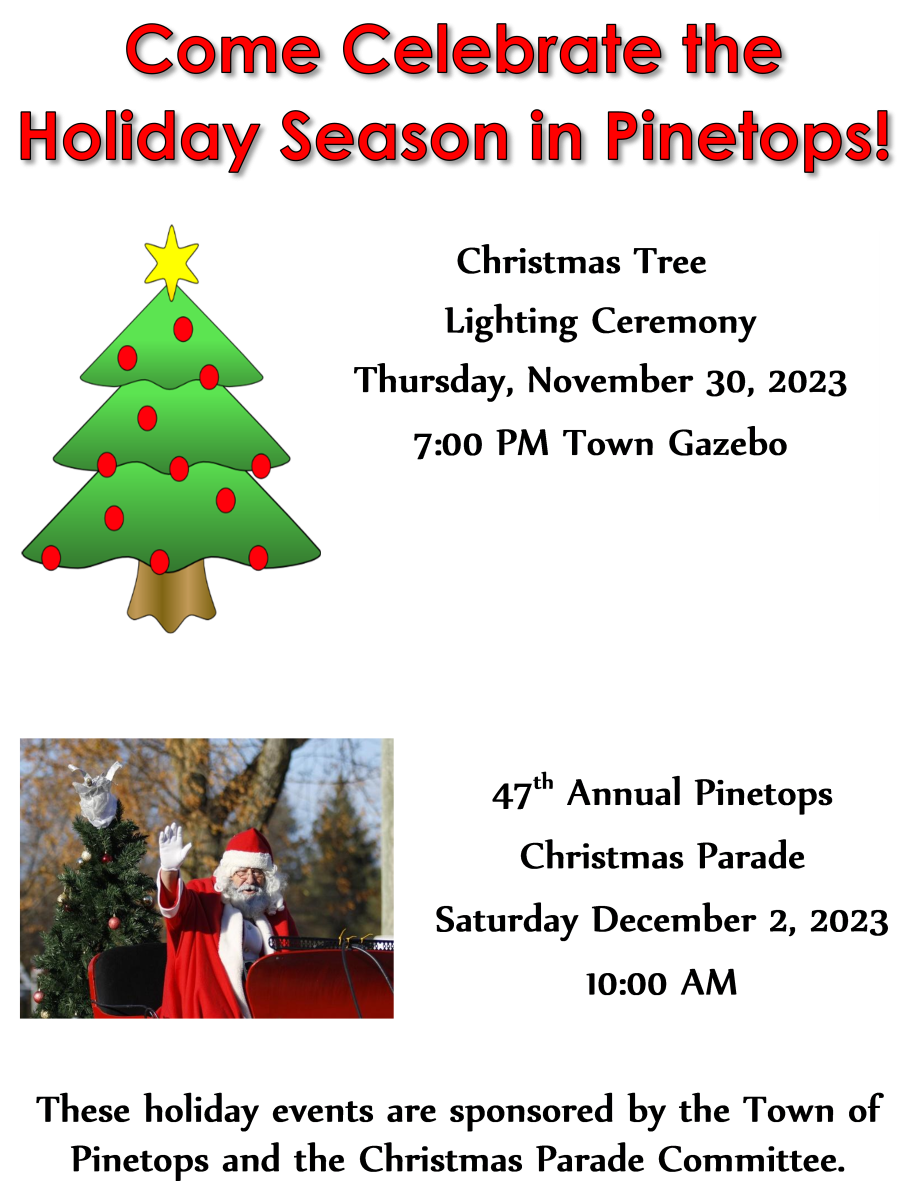 The Town of Pinetops Christmas Tree Lighting Ceremony will be November 30th @ 7 PM. The 47th Annual Town of Pinetops Christmas Parade will be held December 2nd @ 10 AM.
All parade entries need to be coming to line up by 8:30 AM no later than 8:45 AM. Go down to the Pinetops Baptist Church which is located at the intersection of Hamlet and Van St. Turn onto Van Street and go all the way down to Old Wilson Road. From there you will be directed by a volunteer as to where to go from there.
FIRE TRUCKS and PROFESSIONAL FLOATS DO NOT GO TO HAMLET & VAN STREET.
Professional Float riders will drop off at the corner of 3rd & Burnette Street near the Fire Station.
The 46th Annual Pinetops Christmas Parade of 2022 was a beautiful success and we send out a huge thank you to all vendors and participants! We hope to see you all again this year!